MOBILE | 086 807 9502 EMAIL | edel@erarch.net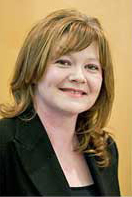 Contact us now on
Phone | 086 8079502
Email | edel@erarch.net
DVD's
Click on the link below to see examples of our work on three DVD's

New House Design & Build
Edel Regan offers an excellent design and planning application service to clients who wish to build their new dream house and home. We also assist clients during the construction phase by site visits, snagging and completion checks.
EDEL REGAN is a leading Cork based architect. We are fully registered with the RIAI, Ireland's leading professional body for qualified architects. Edel has worked for over 20 years in Cork, Dublin, London and the US. She has gained extensive experience during this time in domestic and commercial projects.
We offer a creative and imaginative design service which achieves a practical design with an emphasis on light and aesthetics. After all ….. this is going to be your living space and home for years to come !
New Build House Design & Planning
See examples of our work on DVD now ! !
Click on the link below to see examples of our work on three DVDs. The Residential DVD deals specifically with our domestic work. www.erarch.net Call us now.
Specific Services
House Design
Planning Application
Drawing Services
Site Supervision
Legal Mapping
Certificate of Completion